The 15th German-Nordic-Baltic Forum brought together planners and thinkers from Denmark, Estonia, Finland, Germany, Latvia, Lithuania and Sweden in Berlin to discuss common challenges and interests.
With a view to next year's elections to the European Parliament, one of these challenges is that liberal democracies in Europe are under pressure as a result of the pandemic, climate change, Russia's war on Ukraine, inflation and disinformation – including from third-state actors. Member states need measures that build trust between politics, society and businesses, both through new regulations and by bolstering social cohesion, education, the protection of minorities and a free media landscape.
This is a long-term challenge, which should include potential future member states, as well. Although enlargement seems to be only a matter of time, there are still many hurdles to be overcome. The EU of today is more political and complex than the one that the Baltic countries joined almost 20 years ago. Still, the accession process should not drag on for too long.
The enlargement policy of the European Union increases the urgency in the discussions about institutional reforms. However, divergences persist on the direction in which the EU should develop and whether treaty changes are needed. One view is that the EU can only maintain its capacity to act if it undergoes reforms. Another one says that institutional reforms could not bring about the cultural change that the EU would need for more democratic legitimacy, including of qualified majority decisions.
In any institutional set-up, economic strength would remain an EU priority. Here, the challenge will be to balance economic openness with economic independence wisely, both in relation to allies and to systemic rivals. The exchange highlighted the different experiences and approaches in the German, Nordic, and Baltic states, as well as the need to discuss these issues with business representatives.
While thematic expert discussions behind closed doors constituted the core of the forum, it was opened by a public debate to which the State Secretary for Federal Affairs and Representative of the State of Mecklenburg-Vorpommern to the Federation, Jutta Bieringer, welcomed participants in her institution. The Director-General for European Affairs in the Federal Foreign Office, Ambassador Sibylle Katharina Sorg, held a keynote outlining the democratic, institutional, economic, and partnership dimensions of resilience on which the new Estonian ambassador in Belin, Marika Linntam, commented from a Baltic perspective.
When concluding the forum, Prof Dr Funda Tekin, Director of IEP, emphasized that in view of the upcoming European elections, both dialogue and action are essential to address the urgent challenges. The German-Nordic-Baltic cooperation can be an important contribution to this.
Impressions from the event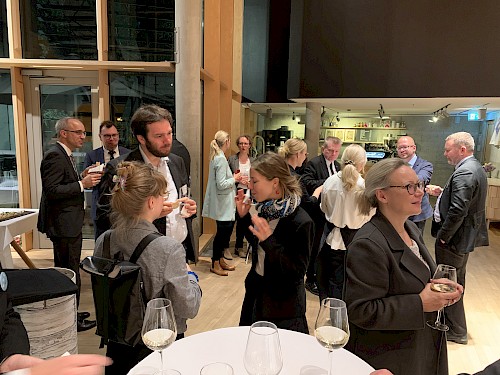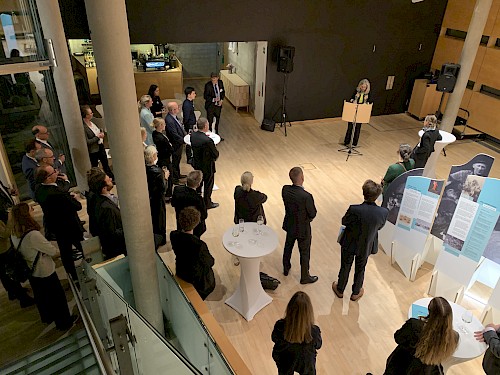 Supported by:
In cooperation with:
Team & authors
Share publication