Wednesday, 26 October 2022 02:00 pm – Wednesday, 26 October 2022 03:00 pm
This event is in the past.
The ongoing full-scale Russian war of aggression against Ukraine has severely damaged the whole country, destroying critical infrastructure and displacing millions of people. On 25 October 2022, the German government will host an international donors' conference on the reconstruction of Ukraine, focusing on specific sectors. The conference provides an important follow-up to the Lugano Conference in July, where the Ukrainian government presented its proposal for the reconstruction of the country, estimated to cost around €750 billion.
How can the results of the conference in Berlin be assessed? How has the international community - and particularly Germany and the EU - responded so far to the call of preparing Ukraine's reconstruction? How realistic is the Ukrainian government's ambitious reconstruction plan against the backdrop of the ongoing war? And have the right priorities been set to rebuild infrastructure and to boost the green and digital transformation of the economy? How can the projects be linked to the existing reform program and the EU accession process?
You are cordially invited to join us in discussing these and other questions at our Digital Lunch Debate:
"Investing in Ukraine's recovery: The next steps after the international donors' conference in Berlin".
Please register using the form below.
Speaker:
Jean-Erik de Zagon, Head of the EIB Resident Representation in Ukraine
Gerlind Heckmann, Head of Subdivision Foreign trade promotion and financing, Federal Ministry of Economic Affairs and Climate Action
Nataliia Shapoval, Chairman of KSE Institute and Vice President for Policy Research, Kyiv School of Economics
Chair:
Dr Funda Tekin, Director, Institut für Europäische Politik, Berlin
Online event via ZOOM.
To participate, we will send you the event link by email one day before the event.
IEP is organising this event in cooperation with the European Investment Bank (EIB) as part of the IEP-EIB event series.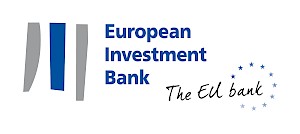 Team
Share event
Partners