In the podcast UkraineMEMO: Interviews, Analysis, Policy Advice, Ljudmyla Melnyk (IEP) discusses developments in Ukraine with Ukrainian and German experts. The focus is on current and long-term trends in Ukrainian politics, economy and society. Special attention is given to analyses of the Russian aggression against Ukraine and bilateral relations between Germany and Ukraine.
The format amplifies Ukrainian voices and regional expertise in the German discourse and enables knowledge transfer. Have a listen!
The UkraineMEMO podcast is available on:

Spotify  Soundcloud  Deezer  Google Podcasts  YouTube
Our host: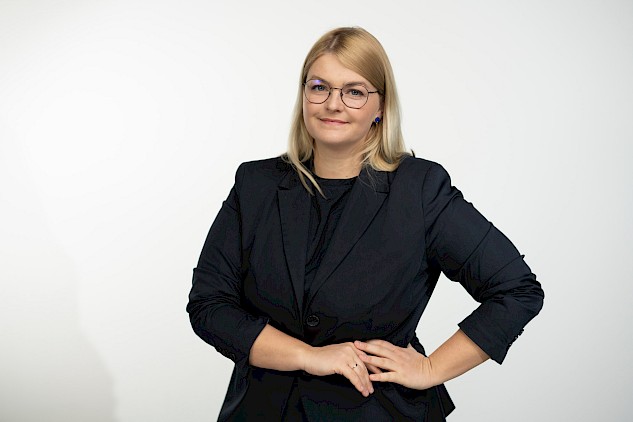 Nataliya Pryhornytska is a political scientist, activist and co-founder of the Initiative for Knowledge Exchange, Empowerment and Culture (IWEK e.V.) and the Alliance of Ukrainian Organizations. She is hosting the IEP podcast UkraineMEMO.
UkraineMEMO podcast is produced as part of the "Ukraine Forward: amplifying analysis" project funded by the MATRA Programme supported by the Embassy of the Kingdom of the Netherlands in Ukraine, and implemented by Institute for War and Peace Reporting (IWPR) with its partners. The opinions expressed are those of the podcast host and guests only and should not be considered as reflecting the position of the Government of the Kingdom of the Netherlands or IWPR.
The project UkraineForward aims to improve the quality of content about Ukraine and communicate it to an international audience, especially in the countries of the European Union. The project establishes links between regional and international expert communities. It strengthens Ukrainian voices in international coverage of the Russian aggression and ensures the country's continued visibility on the international agenda. Ukrainian expertise is emphasised, facilitating international audiences' ongoing engagement with processes on the ground.
The first nine episodes of the podcast UkraineMEMO: Interviews, Analysis, Policy Advice were produced as part of the project "German-Ukrainian Researchers Network" (GURN, 2019-2022) and funded by the German Federal Foreign Office.
Team
Share project
Partners